SSL Certificates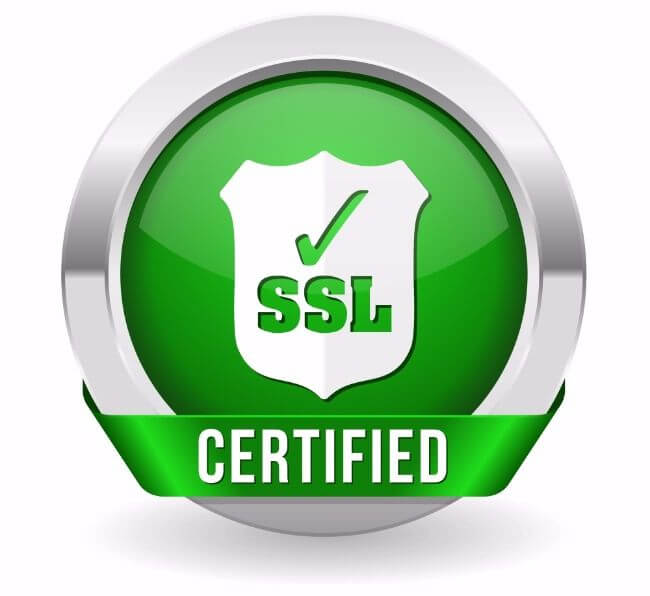 Are important to secure your website and protect sensitive information as it crosses the World Wide Web.
Why is an SSL  Essential?
An SSL Certificate is for protecting your website and your clients/users even if your website does not handle information such as credit cards or accounts.
Trusted SSL Providers such as "Trustwave Holdings" will only issue an SSL Certificate to a verified company or business that has had several identity checks. Some types of SSL Certificates like Premium SSL require a further validation than other certificates.
How do you know if an SSL Provider can be trusted? well if you purchase an SSL from an untrusted source and utilise it on your website your browser will not see it as a secure website. Web Browser Companys such as Firefox and Chrome Verify that SSL Providers are following set practices and have been audited by a third-party.
How to tell if a Website is Secure? Well just look for the padlock and the HTTPS in your browser as shown in the image below
How to Purchase An SSL Certificate?
Purchasing An SSL Certificate is very straightforward and can be setup with ease.
With our SSL Certificates, we offer 2 sorts your "Standard" and your "Premium" Certificates. We recommend if your site is new and has never been under an SSL Certificate before you will require the "Standard Certificate" as the "Premium Certificate" Requires you to have at least had 2 years of Standard SSL when validating your "Premium SSL".
To get your new SSL Certificate Go to the following link and choose a Plan that suits HERE
After purchasing your new Certificate it may take up to 10-20 minutes to process your new SSL Certificate.
How to Setup a new SSL Certificate?
Setting up your new SSL Certificate is usually a simple process depending on the SSL you obtained.
To Start – Navigate to your SSL Certificate.
Log in to your account through our site login.
Go to your 'Accounts' home page
Under 'Account Overview', Click 'View All' next to the number of products and services.
Inside the "My Products & Services" list, Find your service and hit "View Details" located to the right
Within Your Service, you will see "Configure Now" Near the bottom of the page as shown in the image below.
In the Following Screen, you will need to Select your Web Server Type for this one it will be "cPanel / WHM" so please select this from the drop-down menu.
You will also see it has an input for a CSR we will not need to paste anything in this as we will want to "Generate" our new CSR so please tick the box next to "Generate CSR".
Then you will need to add your "Common Name" this is just the domain name you wish to use for your new SSL Certificate. Please make sure your Domain is Correct before proceeding as if you accidentally approve the wrong domain you may not be eligible for a refund.
Now below these settings is the Administrative Contact Information. This will be used with your New SSL for verification purposes but it will remain secure and will not be displayed on your new SSL Certificate. Now (If not Pre-Filled) Please enter all your details checking that all the information is correct. If everything is Correct the please click the "Click to Continue" Button at the bottom. (Page may take a few moments to process)
After the page has successfully finished processing your configuration you should see.
The email that gets sent from this system will not get to your generic email address! you will need to go into your emails within cPanel!
An SSL approval email will be sent to the following email addresses:
root@yourdomain.com
admin@yourdomain.com
administrator@yourdomain.com
webmaster@yourdomain.com
hostmaster@yourdomain.com
As long as you have one of these email address's set up you will be able to receive the confirmation email. if you have not setup one of these email address's please do so now as the email can take up to 10 minutes to reach your inbox if you don't receive the email you can request another approval email to be sent out if required.
After you have received your email please open the link within this will take you to Trustwave Holdings website to approve your new SSL Certificate.
You have now successfully Configured and Setup your New SSL Certificate.
Now to Install the SSL Certificate to your cPanel.
Please follow Next Guide – Installing Your SSL Certificate
If you think we may have missed anything please comment below or if you require help with this process please dont hesitate to "Open A Support Ticket".
Thanks
Typical Hosting.