How to Clear Your WordPress Cache

In this post, we are going to show you how to clear your WordPress cache.
When WordPress releases updates or plugin updates Clearing your WordPress Cache can improve website performance and security.
How to Clear Your WordPress Cache
There are a few caches you will need to clear in order to ensure that your site is completely cleared. First of all, if you have made updates to your website and you are not seeing the changes on your web browser usually the culprit is your web browser itself. First, we will clear your cache on your web browser to see if that fixes the issue.
1. Clearing your web browser cache.
Please note: Clearing your browser cache won't make any difference in terms of what other visitors will see on your website. The results of this step are specifically for your computer and web browser. If you have already cleared your browser's cache please skip to step 2.
The steps to do this vary based on which browser you're using. Here's what to do for each of the main three:
Chrome
Click on the three dots in the top right corner of the browser to show the drop-down menu. Select "More Tools" from the dropdown menu, and click on "Clear Browsing Data".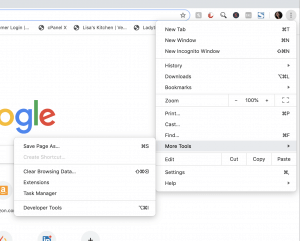 Firefox
Click on the hamburger menu in the top right to show the drop-down menu, then select "Preferences".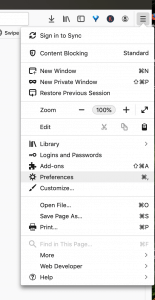 In the side Menu Select "Privacy and Security" on the right side of the screen, then scroll down to  "Cookies and Site Data section".  and Click on "Clear Data".

Ensure you have selected the box next to "Cached Web Content" and then hit Click "Clear".
PLEASE NOTE: You can deselect the "Cookies and Site Data" checkbox if you don't wish to delete site logins for websites etc.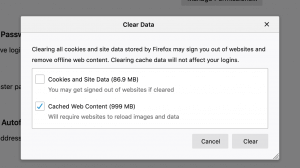 Safari
Choose "Preferences" from the main Safari menu.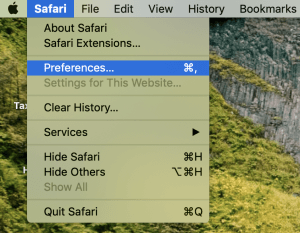 Select "Privacy" from the "Preferences" menu, then click "Manage Website Data" and "Remove All".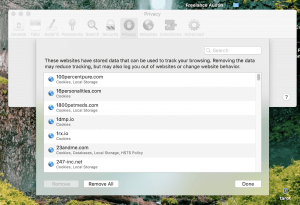 2. Clearing your WordPress Cache using a WordPress caching plugin.
A WordPress caching plugin you use should provide an easy way to clear your cache. Here is how to clear the cache for the two most popular plugins available:
WP Super Cache
WP Super Cache has a "Delete Cache" button in the Settings page.
In addition, under the Advanced tab, you can select the option to automatically clear the cache each time a page is published or updated.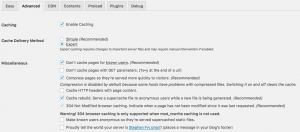 W3 Total Cache
In W3 Total Cache, choose "Performance" in the menu, then Dashboard.
There you'll see an "Empty All Caches" button.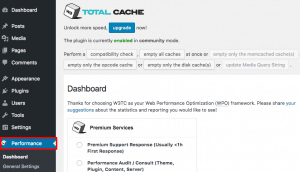 5. Clear your content delivery network (CDN) cache.
If you use a CDN  that's another place you can clear your cache for your website. As with many, the specific instructions for clearing your cache will depend on which CDN you use.
Conclusion
Emptying your cache on your WordPress Site and Plugins is a great way to keep the performance and security of your website up to standards.  and knowing how to clear caches from different services such as your CDN can be a useful way to do troubleshooting in the future.
Thanks for Reading
Simon M.
Typical Hosting